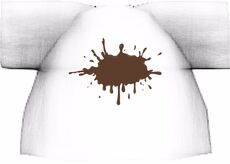 The Country Toon shirt is a shirt available to toons who also play any OAIB game and have completed the task required to get the code for the shirt. This shirt was available during OMGcon! 2016.
Requirements
Edit
A OAIB Player must complete the required task.
They must have played OAIB for at least 3 weeks.
They must have played Toontown Rewritten for 3 weeks.
How to receive
Edit
Toons must complete a task to receive their unique code to verify they have completed the task then they can insert the code "wacky-work" in the Shticker Book on the code page. You will then receive in your toon's mailbox.